Finalising plans for the curation of 'It's Yours' gallery in the exhibition, Resist! The Art of Resistance at the Rautenstrauch-Joest-Museum, Cologne, Germany which opens in January 2021. This exhibition opens with the inspiring poem by Christie Akumabor on Benin. It...
https://mms.uni-bayreuth.de/Panopto/Pages/Viewer.aspx?id=718bfaf1-2fa0-4653-8d32-ac6f01542046
I heard about the train from Lagos to Ibadan but still did not have the courage to try it. I decided instead to go by the long and tortuous traffic-ridden express road to Ibadan-a road I have plied so many times since 2002 when I began teaching at Unilag. Anyway, I...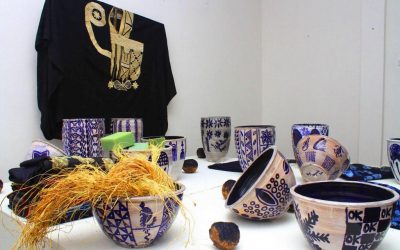 Spread Out the Cloth: Exploring Yoruba Fashion and Textile Modernity, Opening Artist Lecture of the Winter Term 20/21 session by Peju Layiwola, African Multiple Cluster of Excellence, University of Bayreuth, Germany. Join Zoom Meeting...