Peju Layiwola
(Artist and Teacher)
History plays a major role in the selection of materials I explore in my work. My art is also inspired by my dual heritage of being Yoruba and Benin. I enjoy the advantage of sitting on the shoulders of one culture, and peeping into the other. Sometimes, I appear to sit on the shoulders of both and peep into the future. Much as I draw from these two great cultures, I am also fascinated by the ordinary and simple things that continue to inspire.
Orí mi pé, Mild Steel (Installation & Performance),
University of Lagos, Nigeria, 2018-2019
Orimipe, performance at the opening and close of the Exhibition. Performed by Sixteen males to register the entry of males into the art of indigo dyeing which was predominantly a female preserve. The men developed the use of stencils for mass producing these textile patterns.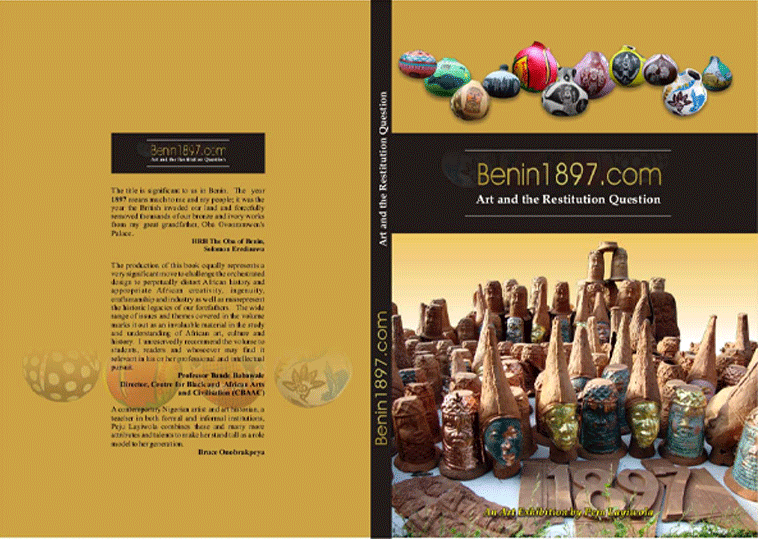 Art and the

Restitution

Question
8 April – 30 May , 2010
University of Lagos Main Auditorium Gallery.
University of Lagos, Lagos Nigeria
20 August – 10 October, 2010 Museum ,
University of Ibadan , Ibadan , Nigeria
A public art project
6 and 7 December, 2014.
Igun Street, Benin City.
Whose Centenary? is a counter reaction to Nigeria's opulent commemoration of the amalgamation of the southern and northern protectorates of Nigeria. It comprised eleven artists who returned to Benin City to celebrate the passing of Oba Ovoramwen, the exiled King of Benin that fought against British Imperialism. This intervention was a conscious effort to celebrate Edo culture in a context of a living museum where the community become active participants in the sharing and celebration of culture. It held at Igun Street, the home and ateliers of the bronze casters in BeninCity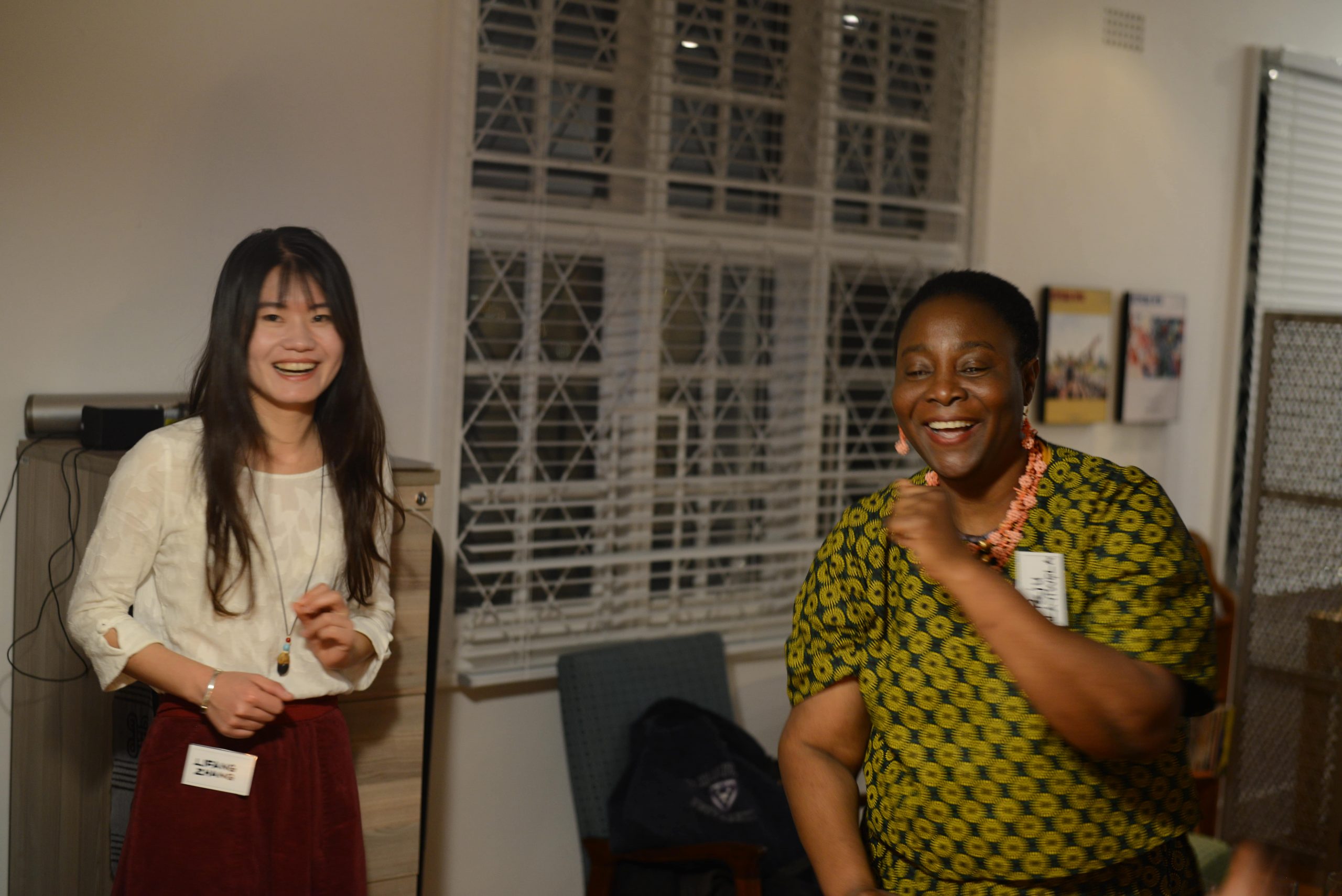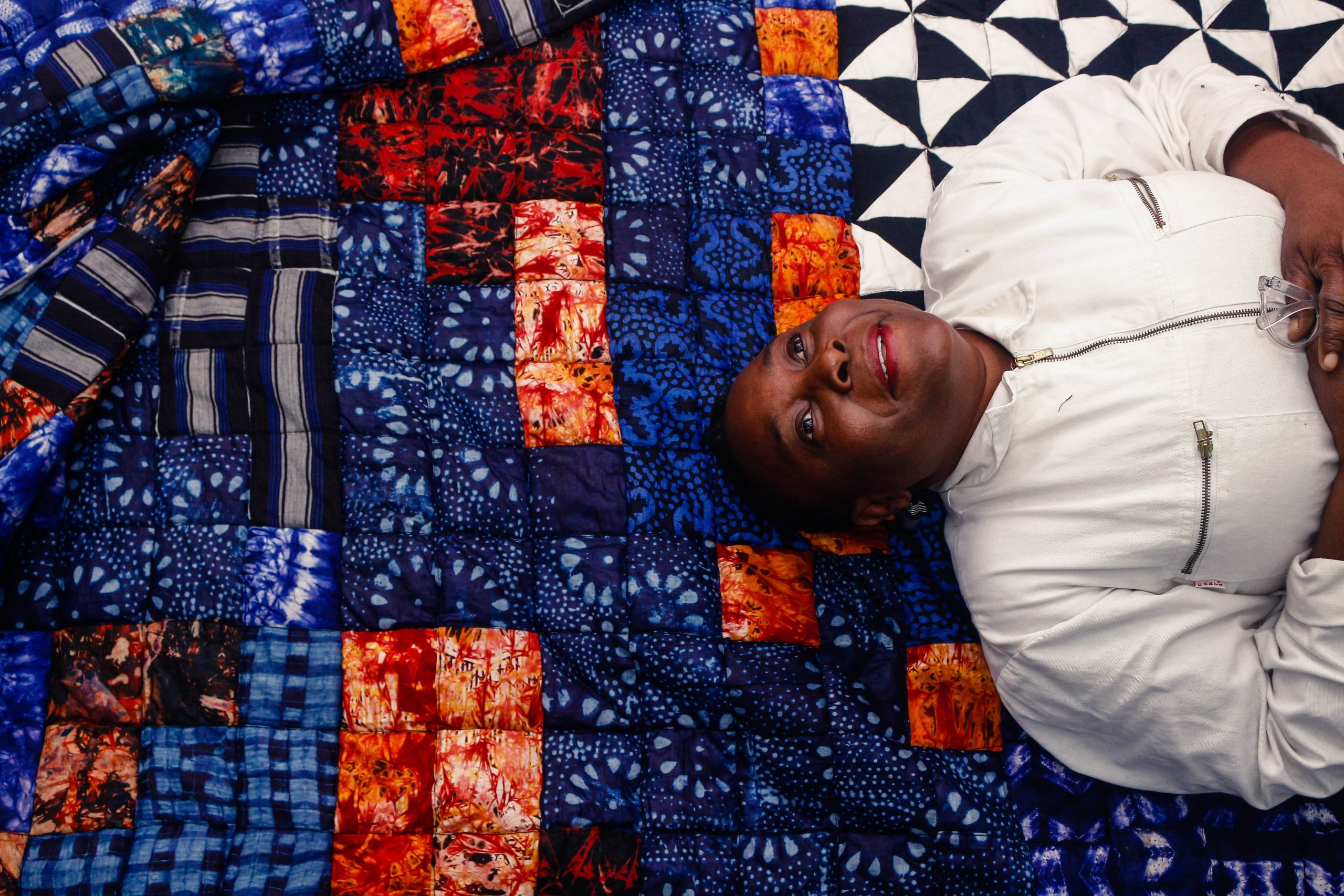 13 June-30 July, 2019, J.F Ade Ajayi Auditorium Gallery, University of Lagos
30 October-30 November, 2019, Alara, Lagos
13 June 2018 , Inaugural Exhibition at the Raw Spot Gallery, Rhodes University, Grahamstown, South Africa. (Residency For Artist And Writers (RAW)
Arts of Africa And The Global Souths Research Programme)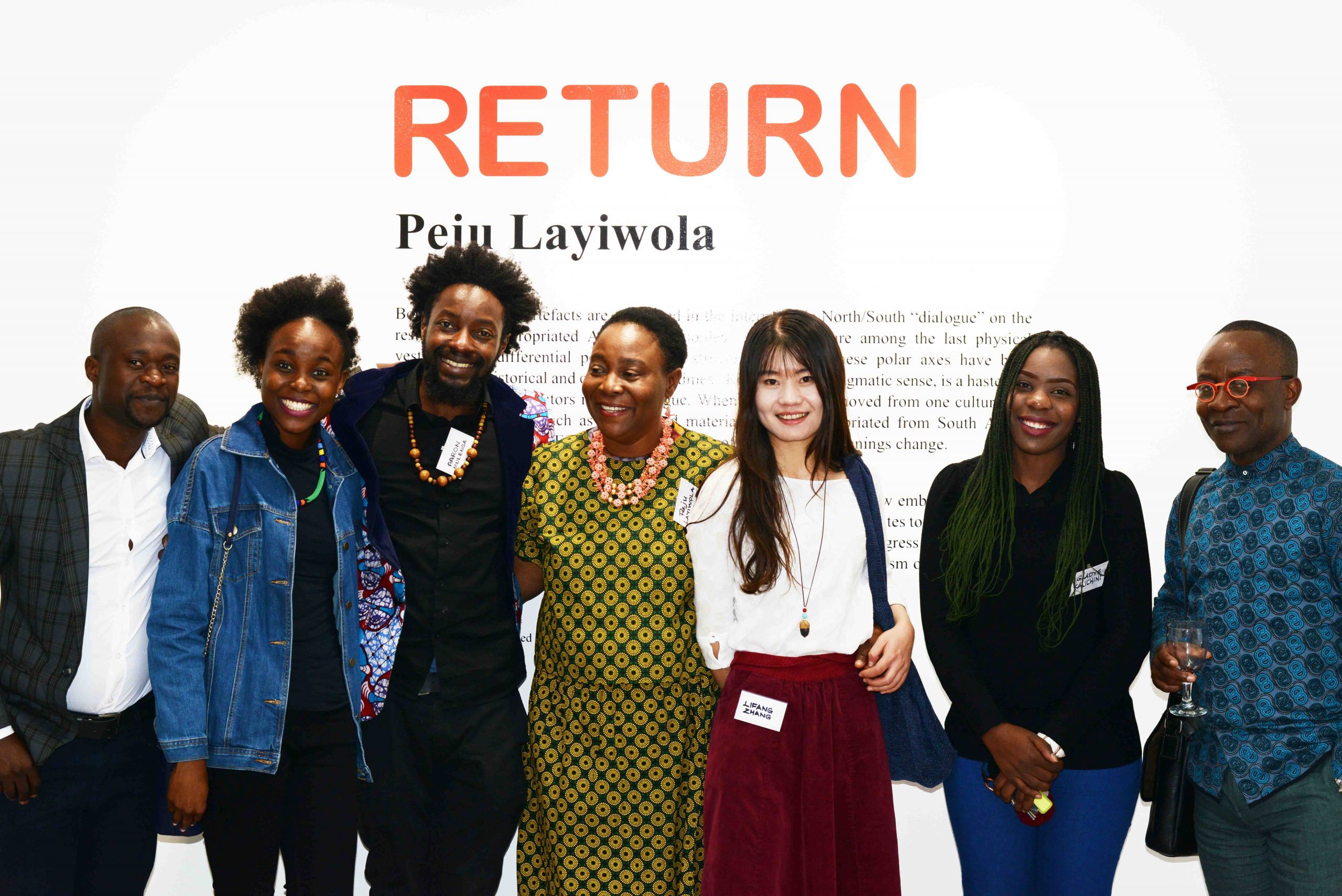 Taking students through the exhibition, Indigo reimagined. The work titled Òjé Market Day or Ojo Ojà Òjé
Òjé market in Ibadan was the international market for textile in West Africa.  It used to be a place to buy some of the choicest Yoruba fabrics sányá,àlàárì and etù.. Today, Òjé market is known mainly as an apothecary, and trade in new forms of aso òfì and imported fabrics. This large patchwork, comprising many squares, is representative of the large crowd of people that gather on market days. Òjé Market is located in the sprawling city of Ibadan-a city the late renowned poet, JP Clark in 1965 wrote a quintet titled 'Ibadan' – Running splash of rust and gold flung and scattered amongst seven hills like broken china in the sun'. He skillfully comments on the haphazard nature of Ibadan, but also compares it with the city of Rome, set against seven hills. Ojo Ojà Òjé has tones of browns and yellow ochre, like the rusty roofs Clark spoke poetically about represented in this patchwork installation.
Women and

Youth

Art

Foundation
The Women and Youth Art Foundation (Wy Art ) was founded by Peju Layiwola in 1994 but structured into a registered NGO in 2004. Workshops and training began in its home base at Ibadan in 1994. It was initially conceived as a web-based NGO. It later moved to its present location in Lagos in March 2016. Wy Art is equipped with facilities for training in a broad area of the visual arts.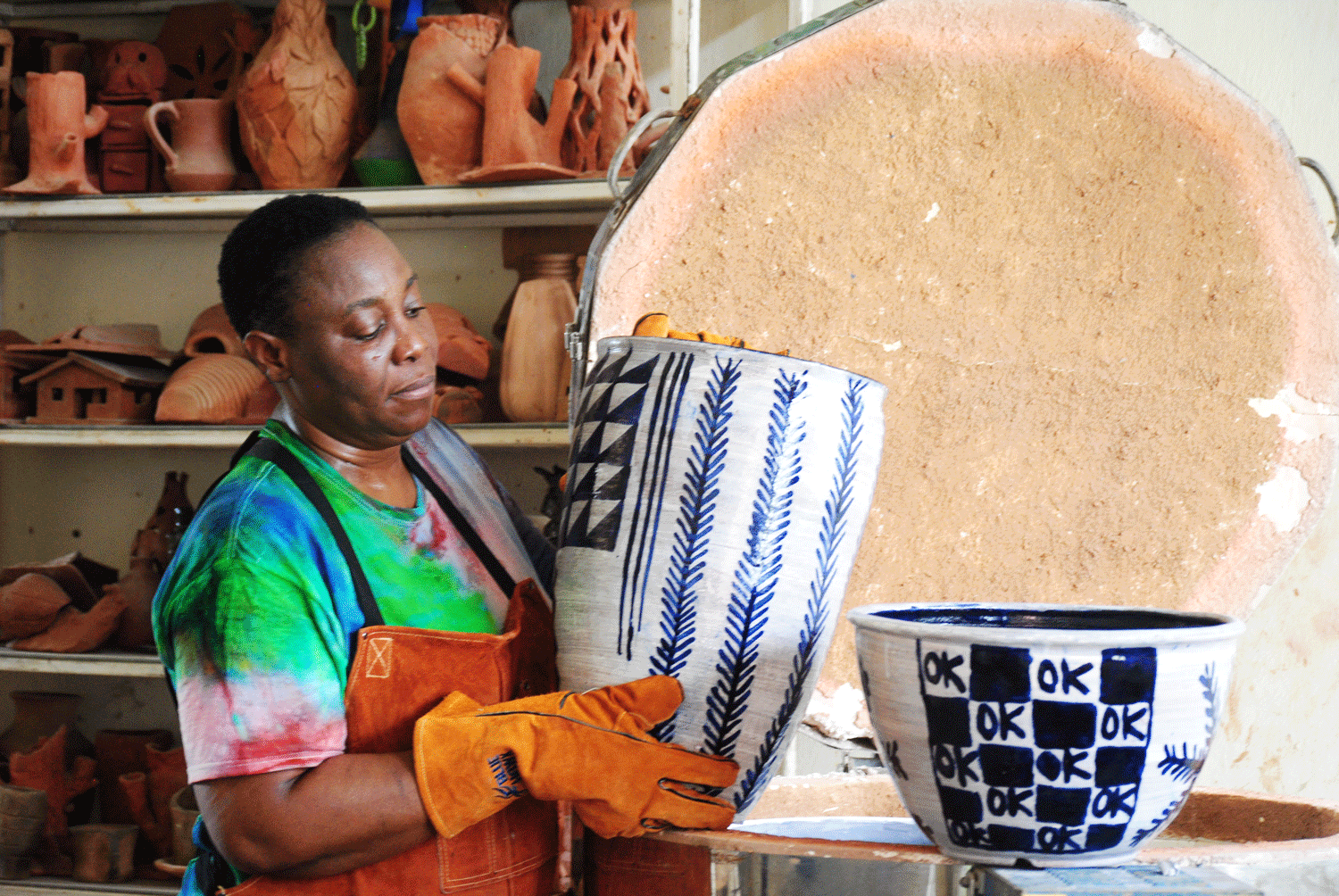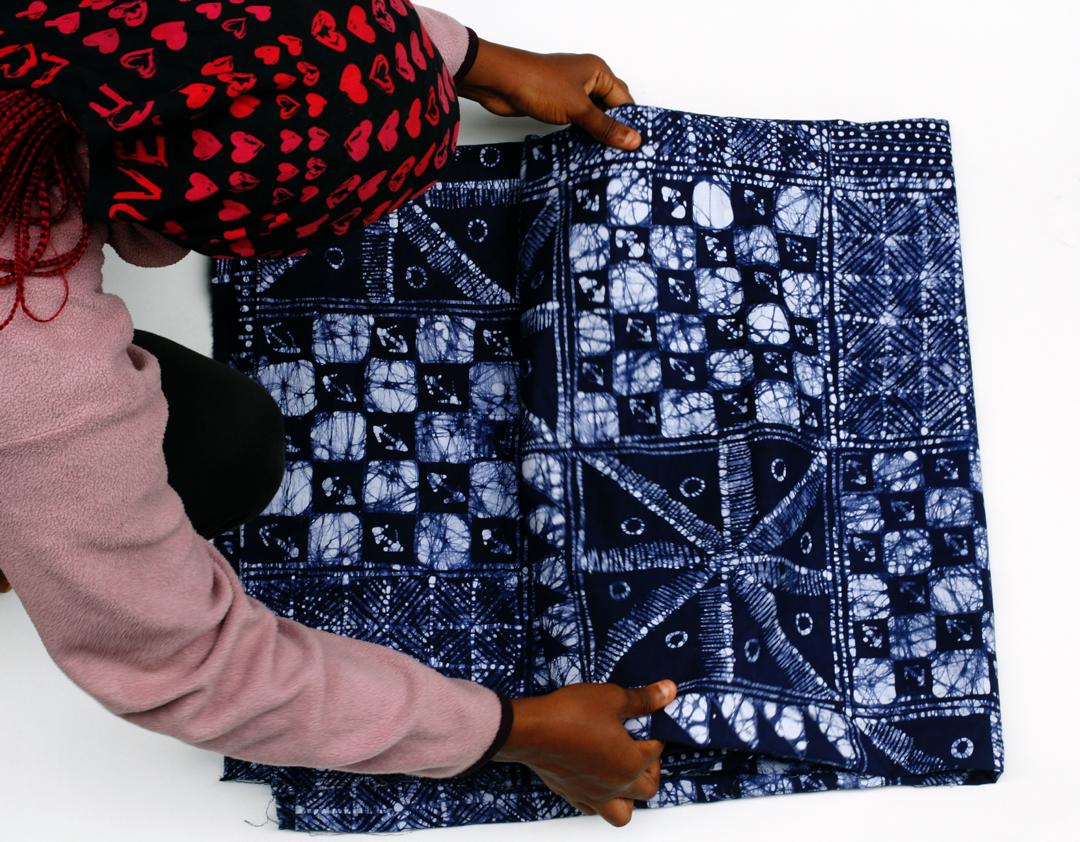 Masterartclasses are courses that celebrate the rich and diverse cultural traditions of Africa, with a particular interest in Nigeria. These courses are suitable for the young and the old. These courses cater to college students, students in the African diaspora, people interested in history, indigenous African cultures and knowledge systems, as well as others interested in making art. The courses cover a broad range of topics from Benin bronze casting, Adire making, tie-dye, stitch and dye, silk painting, repousse, jewellery making, and a host of other arts and crafts.
Solo Art Exhibition  3PM OPENING, Wedneday, 1 November, 2023 Opens at Thought Pyramid Art Centre with the Performance, Body Blue. Fashion show follows after at Mydrim Gallery. Exhibition continues in  Thought Pyramid Art Centre, 1-25 November 2023 (9 am - 6 pm daily)...